Jokes about weapons aren't funny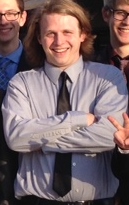 An 18-year-old Arizona student tweeted a message regarding his senior prank. Nicholas Goettl from Boulder Creek High School wrote, "For my senior prank I'm going to bring an AR15 to school and kill everyone." How do you think this went over?
Nicholas was interviewed by the police and admitted posting the threat. He was arrested and charged with interfering with an educational institution and threatening/intimidating. This is no way to finish high school or begin your future as an adult. When it comes to drugs and weapons, we live in a serious time when seemingly harmless acts take on major consequences. Think before you tweet, post, send, etc.
For another prank gone tragically wrong take a look at this post.
Find great resources in our
---