Justices uphold parental rights to violent video exposure by their children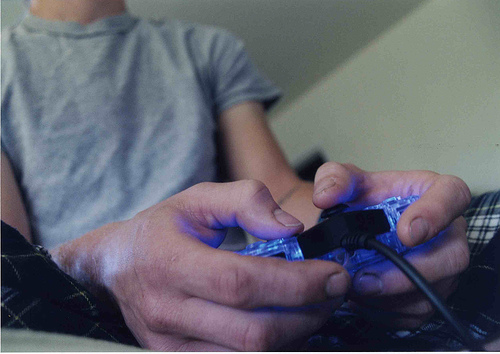 It has been an ongoing battle between the ten-billion-dollar video game industry and states attempting to legislate protection of minors. Seven states have passed laws restricting the sale and rental of violent video games to anyone under 18 with penalties up to $1,000 per video. Because of legal challenges, none of the laws have gone into effect.
The Californian law (passed in 2005) was challenged by video game publishers, distributors and sellers. It defined a violent video game as one that depicts "killing, maiming, dismembering or sexually assaulting an image of a human being."
In June, 2011, in the case of Brown v Entertainment Merchants Association, the Supreme Court ruled 7 to 2 in favor of free expression and the First Amendment. Justice Scalia, who wrote the majority opinion, stated that "Our cases hold that minors are entitled to a significant degree of First Amendment protection. Government has no free-floating power to restrict the ideas to which they may be exposed."
He added that the Court had never permitted government to restrict violent speech directed to minors. Only on obscenity grounds was government permitted to regulate a minor's access to such content.
Justice Scalia referred to classics as examples of violence in literature that children and teenagers are exposed to. Grimms Fairy Tales, The Odyssey,  Lord of the Flies and Dante's Inferno were some of the books cited in the court's opinion.
Two justices, Clarence Thomas and Stephen Bryer, wrote a dissenting opinion. They pointed out the increasingly realistic violence in certain games and the history in this country of deferring to parents choice over that of a minor. They saw the law prohibiting the sale of violent videos to minors as "no more than a modest restriction on expression."
As in other areas of teen life, responsibility falls on those who are most involved – parents and legal guardians. Consider cyberbullying and sexting. Do we need laws to curb these activities or should it be left to parents?
Find great resources in our
---