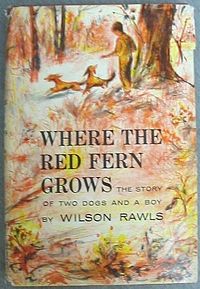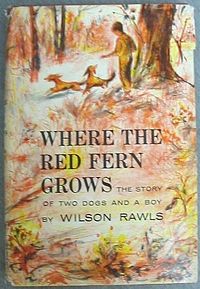 The following book review is written by teen contributor Alyssa Miller. Read her bio below.
Where the Red Fern Grows is a novel by Wilson Rawls. The book is an inspirational coming of age story for any reader.
The story begins with the main character, Billy, rescuing a redbone coonhound from a pack of the neighborhood dogs. When he does this, he revisits his past when he was just a young boy who wanted a good hunting dog.
Unfortunately for Billy, the family cannot afford a dog, let alone a hunting dog, and definitely not two, but them then Billy spots an ad offering a pair of redbone pups for $25 each. Billy decides he wants those dogs bad enough to work for it on his own, and saves up that $50. His grandfather helps him out and sends off to get the pups, but the mail won't deliver them to the area they live in, so Billy determinedly goes and gets his two pups, whom he later names Old Dan, and Little Ann.
To say more would spoil this charming tale, but I will say that the book goes through every emotion possible, forcing you to feel the joy, sadness, and fear of Billy Colman.
I am particularly impressed by how the author brings forward so much change in this young boy's life, and shows how even through the worst of circumstances, people can still make it through.
Find great resources in our
---