Louisiana senior suspended for at-home online rant against teacher

An unnamed senior at Brusly High School in the Baton Rouge area  of Louisiana finds himself in federal court because of an online post he wrote about a teacher. At approximately 10:00 p.m. on September 7, 2011, Minor Doe (as he is referred to in the lawsuit) wrote a critical comment about his literature teacher. It was written on his own computer at home in his bedroom. He posted it on his Facebook page and formatted it so that it was visible to only ten friends who also had Facebook accounts. Before school the next day, he deleted the rant from his page.
However, one of the recipients of the post took a cell phone picture of it and sent it to the named teacher via text message. The teacher sent it to the principal who contacted Minor Doe's mother who happened to be a teacher in the district. When they met, Mrs. Doe was told her son would be suspended for five days because he violated the school's "Improper Use of the Internet" policy. After requesting leniency, the punishment was reduced to a two-day in-school suspension and removal from the school's honor society.
The only change below in what Minor Doe wrote on Facebook is the exclusion of the teacher's name. It has no bearing on the issue of free speech versus school authority to discipline off-campus speech. We present his post just as it was written without corrections in spelling, syntax or punctuation. Profanity remains, otherwise you would be unable to judge this post for yourself. Minor Doe wrote:
"(teacher), no one likes you. Your more two faced than the average seventh grader. You cant teach worth a shit. You relate EVERYTHING to the Holocaust and WWII. Sure it was some bad stuff. But your an American Lit teacher. Not a history teacher. Maybe if you straightened up that back of yours and got your head out of your ass, you would realize that your a piece of shit and can burn in hell for all that you have done against the senior class. Not yours truly, The senior class of 2012."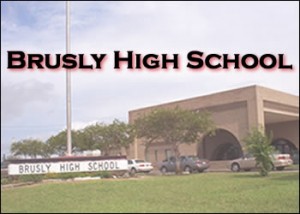 Minor Doe's mother was unsuccessful in discussing the situation with the school superintendent. Her son served the two-day suspension during which time he missed in-class reviews for two exams the next week. Although he had A's in both classes, he performed poorly on both exams and requested to retake them. His request was denied. In his lawsuit against the School Board, principal and superintendent Minor Doe wants the school to remove the incident from his record and not report it to college admission officials, reinstatement in the honor society and a retake of the exams.
Superintendent David Corona of the West Baton Rouge School District commented that "This is about a student who was suspended for using extremely offensive language in referencing a teacher on Facebook. Obviously, using offensive language about a teacher is one of the things our policy prohibits," Corona said.
The issue is whether the school overreached its authority or did Minor Doe violate a school rule requiring discipline. What do you think of what he said? Is it offensive or vulgar? Does it cross the line of what's considered protected speech? Remember the message was written in the student's home and deleted approximately ten hours later. 
 The federal court will decide this case and it could end up before the Supreme Court. Because of the facts alleged in this case, it is one to watch as it proceeds through litigation. We'll keep you posted. You can read the actual complaint filed in federal court in October, 2011 here.
Update: In December, 2011,  a settlement was reached and the case was dismissed. Reportedly, no money was exchanged. The student and his parents got what they requested in the lawsuit: a clean record. The school agreed to expunge the incident from the teen's record, thereby no obstacles exist to his future educational pursuits.
Find great resources in our
---