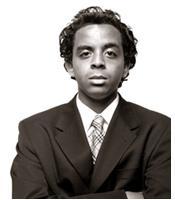 Jarrett Maupin, II, an aspiring politician in Arizona learned a hard lesson in his pursuit of public office. The 21-year-old launched a challenge against Phoenix mayor Phil Gordon in 2007. His campaign included a false report to the FBI regarding alleged criminal activity of Gordon.
Mr. Maupin is a minister and civil/human rights activist. He is a member of Rev. Al Sharpton's National Action Network and has been referred to as "Kid Sharpton." He was also a member of the Phoenix Union High School Governing Board, an unpaid position that he later resigned from.
He was arrested in 2008 and later plead guilty to one count of making a false statement to law enforcement. In September, 2009, he was sentenced to five years probation and 75 community service hours.
False reporting is a crime in most jurisdictions. Depending on the circumstances it could be a misdemeanor or a felony. The falsehood doesn't have to be a complex story. For example, if you give the police a false name or date of birth when asked, it is a crime that you could end up explaining to a judge. Or showing the police a fake ID pretending to be older constitutes providing false information.
Another example of false reporting to the police occurred in July, 2012 in Tucson, Arizona. A six-year-old girl went missing in April, 2012. Three months later, an 11-year-old and her 9-year-old sister called 911 claiming to be the missing girl and then hung up. Twenty-five officers responded to the apartment where the call was traced to. The sisters reportedly admitted making the phone call and they were taken into custody for false reporting.
For more on this subject, see:  http://askthejudge.info/what-if-i-use-a-fake-id/115/
Find great resources in our
---