Never too old to graduate from college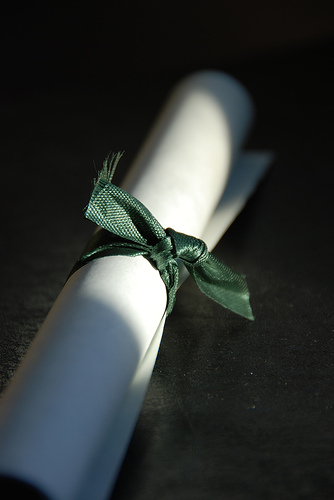 "It's taken me a long time because I've had a busy life," explained 94-year-old Hazel Soares.  In May, 2010, Hazel graduated from Mills College in California with a degree in art history.
Hazel was born in 1915 and before returning to school in the 1990s, she married and raised six children.  She has over forty grandchildren and great-grandchildren.  Upon receiving her diploma this month, she stated that "There's no reason why you could not go back to school. Some people do give up the idea or postpone the idea. It's too late. It's too much work. They may not realize that once you try it, it's exciting to go to school."
Hazel plans to find a docent's position at a San Francisco art museum.  She is believed to be the second oldest person in the world to graduate from college.  In 2007, Nola Ochs of Kansas graduated from Fort Hays State University at age 95. This year Nola earned her masters degree from the same school.  Congratulations to Hazel and Nola on their accomplishments and setting such a great example.
"There is no end to education.  It's not that you read a book, pass an examination and finish with education.  The whole of life, from the moment you are born to the moment you die, is a process of learning."   -Jiddu Krishnamurti, Indian author.
Find great resources in our
---