Teens text while driving in driver's ed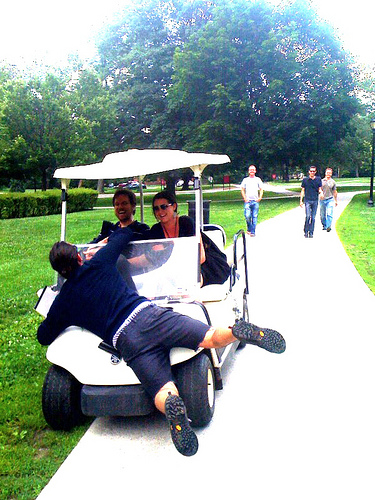 Approximately 25 states have banned texting while driving [TWD].  Some states go a step further and require teens to take a special hands-on course to experience the dangers of TWD. 
In Vermont, the Department of Motor Vehicles puts teen drivers through an obstacle course while driving a golf-cart.  Orange cones are used to define the course and represent other cars or people.  The teens drive through the course once without a phone, and then a second time while texting a friend.  "They're very unsuccessful at texting and navigating the cones," stated David Teater, a director at the National Safety Council.
28% of crashes [about 1.6 million per year] are caused by cell phone use, either talking or texting.  Trevor Nadeau, age 16 of Vermont, said he learned from this test not to text while driving.  "I did horrible," he said.  "I got one mistake the first time, eleven the second."
For more about TWD, take a look at:  http://askthejudge.info/teen-twd-troublesome/3694/
Find great resources in our
---