School officials investigated for invasion of students' privacy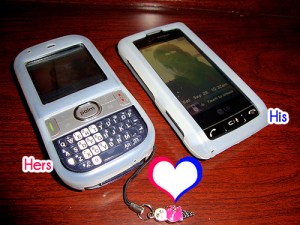 In September, 2009, seven students at Susquenita High School in Pennsylvania were charged with displaying child pornography.  Several cell phones were confiscated and searched at school.  The principal and other staff members saw the images of students' privates and a female student performing a sex act on a male student.
Some of the students involved, ages 13 to 17, were disciplined by the school with suspension.  Others were criminally charged and ordered to undergo counseling.  Most of the students agreed to a diversion program whereby they  performed community service and took a class on victimization.  When they completed the program their records were  cleared.
The twist in this sexting case came months later.  Some parents were concerned about their sons and daughters privacy and how the original incidents were investigated.  Now, the district attorney and state police are looking into who looked at the images on the cell phones and why.  District Attorney Charles Chenot stated in June, 2010 that "If they're just passing the pictures around for chuckles and grins, that's against the law."
Currently a bill limiting the punishment for sexting is before the Pennsylvania legislature.  Approximately 20 states have considered similar legislation.  Arizona, for example, just passed a law rendering sexting a misdemeanor, with defenses written into the law for those who receive a sext message.* The debate is over the degree of crime – should sexting be a felony, a misdemeanor or a status offense? Or should it be against the law in the first place.
A new business has popped up in New York City to help students avoid violating their school's cellphone policies. All public schools in the city ban cellphones and other devices such as iPods and iPads. The rule is widely ignored except in those schools with metal detectors. Creative entrepreneurs have trucks parked near the schools and offer a valet service for checking cellphones in the morning and picking them up at the end of the school day. The common $1.00 per day charge hasn't kept many students from taking advantage of the service. Other schools offer a cellphone storage room at school without any charge to the student.
What do you think?  Should it be a crime to take a nude picture of yourself?  What if you send it to one friend – is that a crime?  How about ten friends – is there a difference in what you do with the photo?  Have you thought about where the photo may end up by even sending it to one person?  Are you aware that nude pictures that have gone viral have led to teen suicides?
* Arizona Revised Statute Sec. 8-309 (2010).
Find great resources in our
---