Sexting contributes to teen's suicide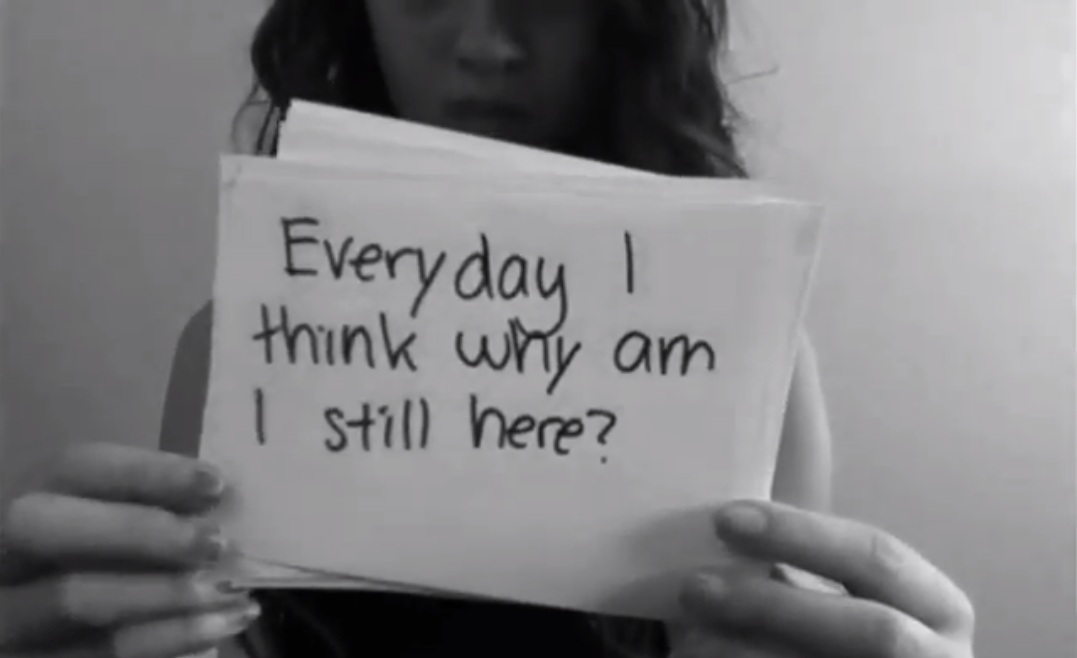 When 12-year-old Amanda Todd was in the seventh grade, she and a few friends were playing with a camcorder. They were posting pictures online and Amanda was urged to flash her breasts. She agreed and lifted her shirt for the photo. Then it was posted on Facebook. Nothing came of it until a year later when she was contacted by someone on Facebook. He threatened to circulate the photo unless she "put on a show" for him.
Amanda ignored the message but felt threatened and anxious. Soon after she was paid a visit from the police telling her the picture was everywhere. Her bully knew her address, school, relatives and friends. Amanda and her family moved to another city in Canada and things were quiet for a while. But Amanda became reclusive and began to experiment with drugs and alcohol. She started to cut herself. The bully returned telling her he knew her new friends and school. He created a Facebook page and as Amanda explained "My boobs were his profile pic."
In September, 2012, Amanda made a nine-minute video that she posted on YouTube. She used flash cards to tell her story and inspire others to be strong.. One read "Cried every night. Lost all my friends and respect people had for me." She told her viewers that she suffered from depression and panic disorder. Once the video was seen by her school, she started getting help. But the torment was relentless. Twice she attempted to kill herself by drinking bleach and overdosing on anti-depressants.
Her YouTube video titled "My Story: Struggling, Bullying, Suicide and Self-Harm," included the following statement by Amanda:
"I'm struggling to stay in this world, because everything just touches me so deeply. I'm not doing this for attention. I'm doing this to be an inspiration and to show that I can be strong. I did things to myself to make pain go away, because I'd rather hurt myself then someone else. Haters are haters but please don't hate, although im sure I'll get them. I hope I can show you guys that everyone has a story, and everyones future will be bright one day, you just gotta pull through. I'm still here aren't I? "
Unfortunately, on October 10, 2012, Amanda ended her pain by taking her life. She was 15. Her death is under investigation but there are reportedly no signs of foul play. The police have set up a contact number for anyone with information about Amanda's passing: AmandaToddinfo@rcmp-grc.gc.ca.
What can be learned from this terrible loss? One of Amanda's cards said it all:  "I can never get that photo back – it's out there forever." Amanda's mother wants her video to become her legacy against bullying and to promote tolerance. She wrote on her Twitter account:  "I believe that the video should be shared as a learning tool for anti-bullying. That is what my daughter would have wanted."
Again, as we've seen in other cases of bullycide, the cruel bullying continues after Amanda's death. Several memorial Facebook sites for Amanda have been marred with hateful messages and images. The original photo that began the bullying three years ago surfaced and has been reposted. There are clear messages here to all online users regarding the power  & memory of the Internet.
Amanda's home town, Port Coquitlam, British Columbia, created an anti-bullying program in November, 2012. You can read about their Be Someone initiative at www.Iamsomeone.ca.
Update: In April, 2014, a 35-year-old man in Holland was arrested for his part in Amanda's case. He was charged with  extortion, luring and criminal harassment and possession of child pornography for the purpose of distribution. Canada announced they will seek the man's extradition for prosecution.  In the meantime, the defendant identified as Aydin Coban, now age 38, is on trial in February, 2017 in the Netherlands for offenses unrelated to Amanda's case. The prosecutor is asking for a maximum penalty of 11 years. In March, 2017, he was sentenced to 10 years 8 months in prison. In December, 2018, a Dutch appeals court upheld the sentence for Coban. He also faces extradition to Canada regarding Amanda's death, which has been approved by the Dutch Supreme Court, when he completes his sentence in the Netherlands. In December, 2019, the Dutch Supreme Court ruled against Coban in his quest to avoid extradition to Canada. In December, 2020, Coban was extradited to Canada for prosecution on a number of charges relating to Amanda Todd.
Find great resources in our
---