Student ordered to pay $675,000 for downloading music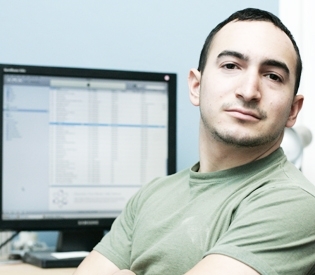 Joel Tenebaum is a 25 year old graduate student at Boston University who was accused of illegally downloading 30 songs. The Recording Industry Association of America (RIAA) sued Joel for file sharing.
In July, a federal jury ordered Joel to pay $675,000 in damages to four record labels. The judge also ordered Joel to destroy his illegal music files.
However, the record companies also wanted the judge to silence Joel about the activity that got him into trouble. The companies claim that Joel has been encouraging people to visit a website where they can illegally download the music Joel was accused of sharing. Joel denies this claim and stated that he has nothing to do with the website.
The judge would not order Joel to refrain from talking about file sharing. Joel's freedom to criticize the music and recording industry and the current copyright laws fall under his First Amendment right to free speech. He may owe the record companies more than half a million dollars, but he can express his disappointment with the jury's verdict.
Joel and his defense attorney intend to challenge the jury's decision and file a motion for a new trial by January 2010.
Update:  In July, 2010, a federal judge trimmed the amount to $67,500.  The judge ruled that the award against a person who gained no financial benefit from his copyright infringement is "unconstitutionally excessive."  Joel has to be relieved about this reduction by the court.
Find great resources in our
---