Vermont decriminalizes sexting by minors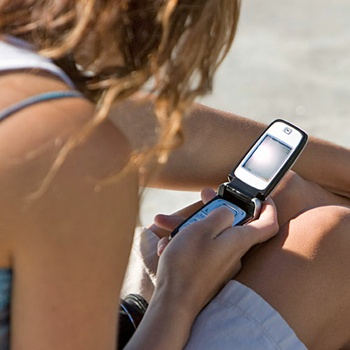 The Vermont legislature has no interest in sending teens to jail as sex offenders or requiring them to register as such for the rest of their lives.  In 2009, they passed a law authorizing first-time sexting offenders to be declared delinquent in the juvenile justice system and sent to a diversion program.
In August, 2009, a Vermont teenager became one of the first offenders sentenced for a sexting violation.  Because Isaac Owusu was 18, he wasn't eligible for the juvenile diversion program.  He was originally charged with two counts of sexual assault in a case involving teenage girls. He directed them to photograph themselves performing sex acts and send him the results. 
Isaac pleaded guilty to committing a prohibited act and lewd and lascivious conduct.  He was sentenced to two years in prison, with all but 90 days suspended, and five years probation.  If he violates his probation, he could serve the full two years.
Other states that have passed laws making sexting a misdemeanor include Utah and Arizona. If you Google the state name and "sexting" you'll be able to read the specifics of these laws and penalties.
For more about the consequences of sexting, click here.
Find great resources in our
---