"Wanted" – hackers to work for federal government.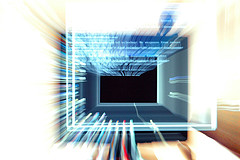 Concern about the nation's electrical grid, stock markets, air-flight systems and nuclear launch codes has prompted the federal government to hire and train "white-hat" hackers.
The Pentagon plans to hire 250 cyber experts by 2011. Applicants must understand hackers' tools and tactics and be able to analyze Internet traffic and spot weaknesses in the government's systems.
In April, 2009, the Homeland Security Department placed a want-ad for an ethical hacker who could "think like the bad guys." Recognizing that the country is not as prepared as it should be in the event of a digital disaster, efforts are underway to protect information networks against attack.
Our professional CV writing service is suitable for entry level Graduates, Junior Managers, Senior Managers, Non-board
Directors and C Level Executives looking for the next appointment, as well as Non-Executive Directors looking to
expand a portfolio.
Find great resources in our
---