What if I damage school property?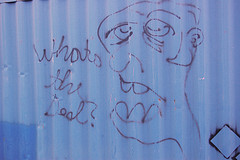 All students are responsible for taking care of their books and school materials. If yours are damaged or lost, you may have to pay the replacement or repair costs.You′ll also have to pay the repair costs of minor acts of vandalism at school, such as a damaged locker, broken window, or graffiti. Stealing or damaging school property may result in suspension or expulsion, as well as having your grades or diploma withheld until the situation is corrected.
Parents in Alaska may be billed up to $2,000 for the acts of their children at school.
In Arizona, parents or guardians are held responsible for all damage done at school by their children.
In Iowa, students are fully responsible for any damage to their school books.
State laws often place financial responsibility on both the student and the parents. There may be a limit on the maximum liability, or the law may be silent on this subject, which means that you and your parents are fully accountable for all damage. In 1996, three twelve-year-olds (two girls and one boy) caused $50,000 worth of damage to an elementary school in rural Arizona. They were sentenced to two years probation, 300 hours of community service each, and $1,000 in restitution to cover the school′s insurance deductible. The children were also limited to five hours of television time a week while on probation, and they were expelled from their school.
If you damage school property, you may be charged with criminal damage or reckless burning, depending on what you did and how much harm you caused. If someone is injured by your actions, assault or endangerment charges may be filed against you. Intentional or irresponsible conduct at school can result in disciplinary action from both law enforcement and the school.
In May, 2012, an 11-year-old student urinated on a cart in the hallway of Upper Allen Elementary School in Mechanicsburg, Pennsylvania. On the cart were computers worth $36,000. They may be beyond repair and the replacement cost may fall on the boys' parents. He has been charged with institutional (school) vandalism and criminal mischief in juvenile court.
Our company and the students that we help believe that in addition to offering such comprehensive essay writing services, there are also many other reasons that EssayUp and our professional writers offer the best paper writing services available to students! – source here for you!
Find great resources in our
---