Is cyberbullying against the law?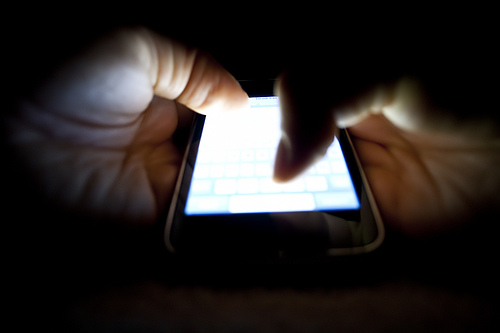 Gone are the days when bullying at school meant a shove in the hall or insult yelled across the classroom. Bullying has gone digital with devastating consequences in some cases, including suicide. The time has come for the nation to take a stand against cyberbullying. Education, awareness, and legislation are needed to combat this growing phenomenon affecting teens and their families.
School districts are dealing with bullying incidents through codes of conduct and direct action, including suspension and expulsion. They may also refer the incident to the police for possible criminal prosecution. The act of cyberbullying (bullying through the Internet or cell phone) may be a crime, even if there is no specific cyberbullying law. It is already illegal in your state to threaten someone with injury and to harass or stalk another person. If a cell phone or the Internet is involved with any of these acts, then the victim has been cyberbullied.
If you're under 18 and charged with a cyberbullying offense, you could be taken to juvenile detention. The court decides whether to release you pending trial and under what terms you'll be released. For example, you may be restricted from using the Internet until the case is concluded or placed on house arrest. Most likely you'll be restricted from any contact with the victim.
If you're found guilty of the offense, the court can place you on probation with specific terms including community service hours, counseling, and a period of time in jail or detention. You could also be eligible for a diversion program, which if completed, may let you avoid a permanent record.
It's important to understand that even if you plead not guilty to the charge and are ultimately determined to be innocent, you could still be locked up for a period of time. Even a brief period in jail or detention may affect future ambitions including job applications, college admission and scholarship opportunities, or military enlistment. Consider the following cyberbullying cases where teens and young adults spent time incarcerated.
In August of 2009, 18-year-old Keeley Houghton was sentenced for the online harassment of another teenager in England. Keeley was ordered to spend three months at a juvenile facility and have no contact with the victim for five years.
Hillary Transue was 15 when she criticized her principal online and was found guilty of harassment in 2007. She was sent to a juvenile wilderness program for three months.
In Utah, 16-year-old Ian Lake was arrested for creating a website at home that poked fun at his principal and two teachers. He spent seven days in detention, but eventually won his case after three years in court.
Bottom Line: Think B4 U Click  – unintended consequences may be life-changing.
Is jail time too harsh a punishment for cyberbullies? Share what you think!
Check out Judge Tom's book Teen Cyberbullying Investigated for more information about the legal consequences of cyberbullying and real cases about teens who found themselves in trouble.
This post was originally written for Netsmartz.org, a program of the National Center for Missing and Exploited Children. It was published on October 13, 2009.
Listen to Judge Tom talk about cyberbullying global trends and the potential legal consequences on Thomson Reuters' podcast.
Find great resources in our
---