Know your rights at school – dress codes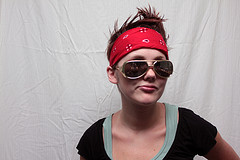 If you are curious about students' rights at school concerning freedom of speech and expression, check out this podcast discussing dress codes at public schools and know whether your constitutional rights are being violated. To listen to this podcast, just click on the media player below.
Find out more about school dress codes and read the stories about students who were suspended for pink hair, baggy pants and black lipstick.
[audio:http://www.askthejudge.info/wp-content/uploads/2011/03/ATJ-Podcast-Dress-Codes-2011.mp3|titles=ATJ Podcast Dress Codes 2011]
Click Play to Listen
Find great resources in our
---