18-year-old invents a "smart gun"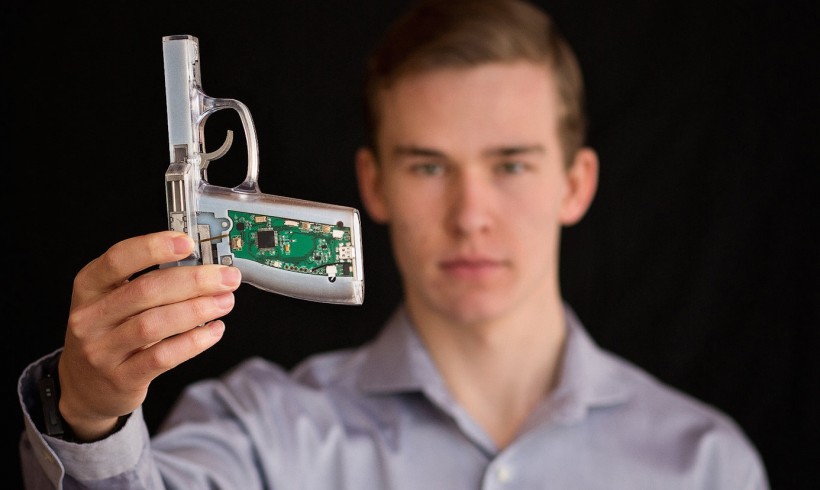 18-year-old, Kai Kloepfer, lives in Colorado. He is a senior at Fairview High School in Boulder. He was 15 when the Aurora theater shooting occurred, killing 12 people. At the time, Kai was in search of an idea for a local science fair.* He started to think about ways to prevent careless handling of guns by small children and teenagers.
Kai came up with a "smart gun" that only fires when a fingerprint it recognizes is on the grip. Kai reported that the gun's sensor is 99.99% accurate. He entered his design at the annual Intel Science and Engineering Fair in 2013 and won a $50,000 grant to continue improving the gun's technology.
This new "smart gun" can make a difference when handguns come into the hands of small children. Or when a teenager gets a hold of someone else's gun, whether to do someone harm or, as in most cases, an accident occurs. Kai commented that "Even if I save one person's life, I've accomplished my goal." Keep up the good work, Kai. We look for great things from you in the future.
*This post is based on a story in the New York Times Upfront teen news magazine by Patricia Smith and Gabriel Tyler.
Find great resources in our
---