Can my teacher/coach "out" me to my parents?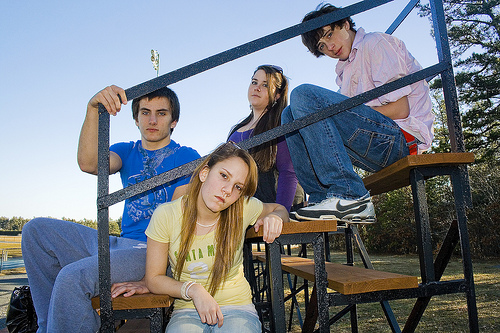 The issue regarding a student's right to privacy versus the right of a parent to know about bullying at school is an ongoing debate. Some states have passed legislation requiring school officials to notify parents when a student is bullied on campus or at a school event, or when the student is bullying others.
What are parental notification laws?
Connecticut, Louisiana, Massachusetts, Nevada, New Jersey, Rhode Island, Virginia and Wisconsin have statewide requirements for parental notification of bullying. Some require notification before any student under 18 is interviewed at school, while others call for notification within a stated time period (i.e. 24 or 48 hours).
What if the bullying is based on a belief that the victim is gay or lesbian? The student may not be "out" at home or to anyone in the community. How does the school official notify the parents in this situation. Should the school put the student's wish to remain in the closet above a parent's right to know? New Jersey is one state that is considering leaving the decision to the school on a case-by-case basis. You can check your school's Code of Conduct or district policy about parental notification for information that applies to you and your family.
A case in point involves New York middle school student Jacobe Taras. Taunted by bullies at school and on the bus, Jacobe wrote in his notebook: "Dear Mom and Dad. I'm sorry but I can not live anymore. I just can't deal with all the bullies, being called gay . . .being told to go kill myself. I'm also done with being pushed, punched, tripped. I LOVE YOU." Jacobe killed himself with his father's shotgun. He was 13 years old. Jacobe's parents filed a lawsuit in federal court against the school district for failing to protect their son from bullies. Jacobe's Law is pending before the New York legislature requiring notification to parents/guardians of all bullying incidents at school (S 1355B).
We have written about this before. See Skye's story below. Her case was settled before going to trial.
Photo by Samantha Jade Royds (Flickr)
Find great resources in our
---