Do students have a right to cell phone privacy while at school?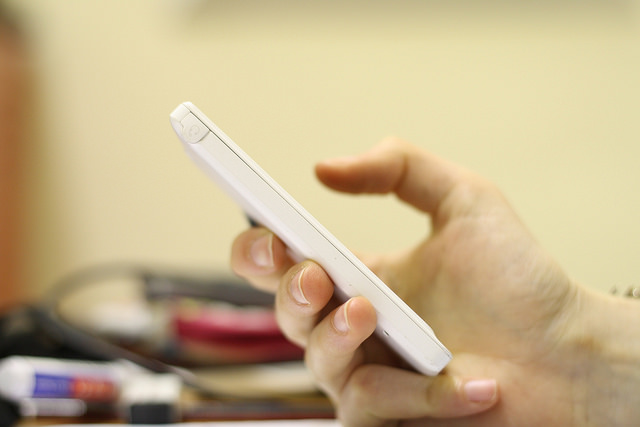 In May, 2007 a school security officer at Monarch High School in Colorado saw a 16-year-old sophomore smoking in the school parking lot. He took the student to the assistant principal's office where his cell phone was taken. His text messages were read and some were transcribed and put into his student file. About a dozen other students had their cell phones confiscated and messages transcribed. In at least one case, the school official posed as the student and sent messages from the phone.
Related post: 7 things to know about cell phones at school
The students and their parents challenged the actions of the school. They claimed that without any suspicion of criminal activity the students' right to cell phone privacy at school was violated. They further claimed that seizing the cell phones was unreasonable under the Fourth Amendment.
The case was settled in April, 2008. The Boulder Valley School District agreed to limit their searches of text messages and get permission from the student or a parent before checking any messages. If a school administrator believes the text messages pose an imminent threat to public safety, they can check them without permission.
This is a scenario that has yet to reach the courts. However due to the widespread use of cell phones on and off campus, questions regarding a student's privacy rights will remain in the forefront of education issues. Find out more about your rights concerning search and seizure at school.
Read about cell phone and text privacy issues and what Kobe Bryant, David Beckham and Monarch High School have in common.
Search of Cell Phone by the Police Incident to Arrest
In September, 2010, the Arizona Court of Appeals held that a cell phone found in a car following the arrest of the driver for driving on a suspended license could be searched for evidence. Police are authorized to inventory a car when it's going to be impounded or before turning it over to a third party. On the phone they found evidence of drug transactions that were allowed in court as circumstantial evidence of conspiracy to sell drugs.  (State of Arizona v. Rodolfo Chavez)
Just for Fun – Texting Championships
On the lighter side, in April, 2007, 13-year-old Morgan Pozgar won the LG National Texting Championship in New York City by texting a 151-character phrase beginning with "supercalifragilisticexpialidoucious?" in 42 seconds. First place included a $25,000.00 prize.  In July, 2008, the winner was 20-year-old Nathan Schwartz of Ohio who took home the grand prize of $50,000. The 2009 winner of the competition was 15-year-old Kate Moore from Des Moines, Iowa. She also reeived $50,000 and a new LG phone.
 In January, 2010, a team from South Korea won the LG Mobile World Cup held in New York City. 17-year-old Bae Yeong-ho and 18-year-old Ha Mok-min went thumb to thumb against competitors from a dozen countries, and took home the $100,000 prize. The finalists were chosen from 200,000 who participated in a global text-off that started in May, 2009. Second place went to the U.S. team of 16-year-old Kate Moore of Iowa, the 2009 U.S. Texting Champion, and 14-year-old Morgan Dynda of Georgia. They shared a $20,000 prize.
Find great resources in our
---