The Fourth Amendment applies to cell phones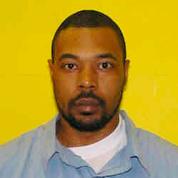 In what may be a case of first impression, the Ohio Supreme Court ruled in December, 2009, on the issue of cell phone searches.* No other state supreme court or the United States Supreme Court has addressed the issue of privacy regarding warrantless searches of cell phones.
Antwaun Smith, age 32, was arrested on drug charges. The police took his cell phone and, without a warrant or Antwaun's consent, searched it. They found a history of calls and stored numbers that showed he had been in contact with another crack cocaine user. Antwaun was convicted and sentenced to 12 years in prison.
The Ohio Supreme Court sent the case back for a new trial but without the use of the cell phone evidence. The court found that people reasonably have a high expectation of privacy in their cell phones. Since they hold a wealth of personal information, there is a privacy interest in their content. Unless a police officer's safety is in danger, the police must first obtain a search warrant before searching a cell phone. The court refused to distinguish among various kinds of cell phones based on their functions. All cell phones, the court said, fall under the search warrant requirement.
Find out more about cell phone searches and how they relate to cell phones at school.
*State v. Smith, December 15, 2009, Ohio Supreme Court.
Update:  In 2010, the U.S. Supreme Court addressed the issue of cell phone privacy in the workplace.* In Quon v. City of Ontario, the Court ruled that an employer has limited authority to conduct a warrantless search of an employee's cell phone and that a public sector employer can monitor their employee's messages to ensure that the employee is following the rules.
Then on June 25, 2014, the Supreme Court ruled 9 to 0 that a search warrant is needed before conducting a search of someone's cellphone when arrested. The Court left room in the rare case when special circumstances exist for a warrantless search but the general rule now calls for a search warrant before looking at the content of a cellphone. See Riley v. California.
In 1986, Congress passed the Electronic Communications Privacy Act which allows the police to search cell phones without a warrant regarding messages less than 180 days old. In November, 2012, the U.S. Senate considered expanding the warrant requirement to all cell phone content regardless of age.
Find great resources in our
---